The

latest design trends and

industry research

all in one place.

How does your work compare to other architects and designers today? The latest design trends for the modern office, the effects of design on workers, architectural wall recommendations, and all you need for your blueprints are here in the 2021 Commercial Design Guide.

In 20+ pages of trend research, product highlights, tech integration possibilities, and more, you'll find everything you need to ensure your drawings and blueprints impress.
What's inside the guide?
Key design trends that are turning heads in 2021

Product recommendations & specifications to flesh out your designs

Tips for designing for your clients' growth

And more
Access
The 2021 Commercial Design Guide

for free.
What are the top office design trends in 2021?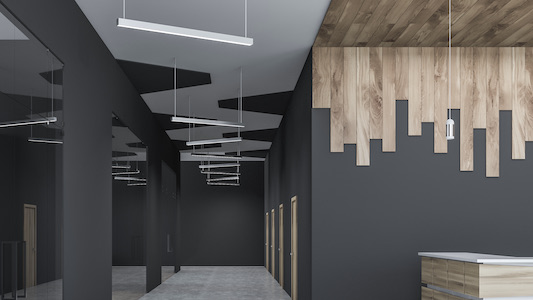 Minimalism
Minimalist office design is the style of choice in many offices to encourage focus and organization. The nature of minimalism is stripped and streamlined to pare down any clutter or potential distractions that might impede focus or productivity.
Practical Layouts
It should come as no surprise that a minimalist office design will merge practicality with its aesthetic. Your plans should champion functionality over flamboyance, and you need to pay equal attention to the impacts of negative space on your design.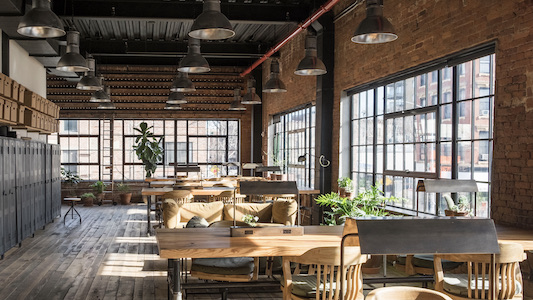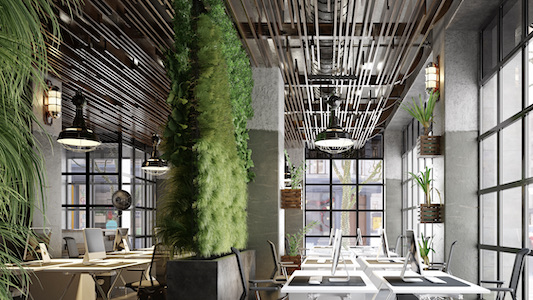 Biophilic Design
Biophilic design (also referred to as biophilia or design inspired by nature) takes humans' inherent attraction to natural elements and channels it into design choices that stimulate well-being and focus. If you're thinking of bringing nature into your office designs, consider how natural elements stimulate the senses.